---
Pet Stop offers a variety of packages
Our Pet Stop® products are Manufactured in the USA from imported raw materials and loaded with features not offered by any other brand.
Pet Stop® Pet Fence Systems Batteries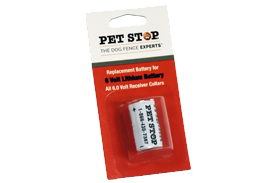 Invisible Fence® Replacement Batteries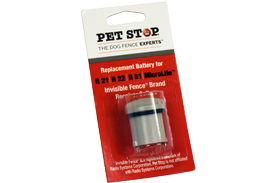 Pet Stop® replacement batteries are innovative, little marvels of technology that work flawlessly with the receiver collar. They're ranked the highest on the market in durability and performance, and they are relatively inexpensive when evaluated next to batteries from companies such as Invisible Fence®, DogWatch®, PetSafe® and the rest
The Pet Stop® Brand Invisible Fence® Replacement Battery is the best solution for keeping your Invisible Fence® Brand system operating safely. It fits snugly into your existing R21, R22, or R51 receiver made by Invisible Fence®, but costs only a fraction of the price of Powercap® batteries. You no longer need to buy expensive batteries! Our compatible replacement batteries actually exceed OEM standards – they last longer and cost less!
---
Pet Stop® Pet Fence Systems Accessories
Charging Cradle for
EcoLite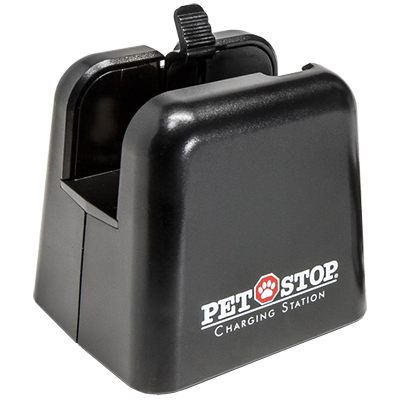 Pet Stop Indoor Transmitter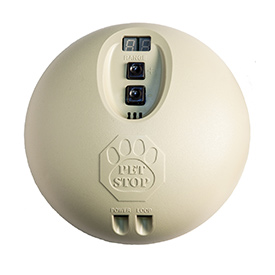 PowerWizard™ Outage Protection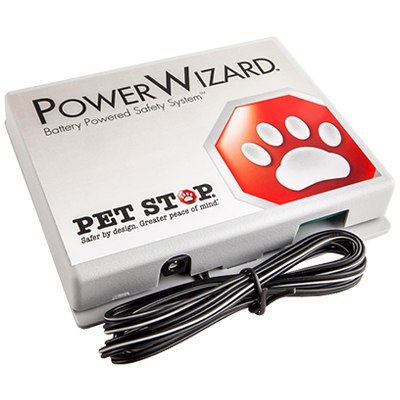 The included Charging Cradle fully charges an EcoLite receiver within 3 hours. An internal LED will let you know when charging is complete. Available in standard or diagnostic versions. Diagnostic Cradle checks the receiver for functionality and will alert you if your EcoLite is in need of service.
Imagine a pet fence system that Links to your smart phone. That monitors your pet's behavior and sends you a notification if a setting needs to be changed. A setting you send to your dog's collar with a quick click.
Now there's Link™, an amazing breakthrough in pet fencing. With Link you'll have access to real-time information at your fingertips and so will your Pet Stop Dealer. Information like letting you know the collar needs to be charged or prompting you to making an adjustment to the over 1000 available settings.
Link makes it all so easy. This breakthrough technology forever changes the peace-of-mind you get from your Pet Stop system, and its only available through participating Dealers.
For over a decade Pet Stop has been the leader in technology, providing more custom settings to individualize our products than any other manufacturer in the industry.
Ask your Dealer about Link and the ability to install now and be one of the first to receive a Link enabled product as soon as it becomes available.
Invisible Fence® Brand Compatible
If you're an Invisible Fence brand containment system owner and you feel trapped with the high cost of maintenance and replacement parts, think again! Save up to 50% on replacement receivers, transmitters, batteries and more with Pet Stop®. Replacement fencing parts from Pet Stop offer OEM quality components at a fraction of the original cost. Why pay more?
New York
Genesee County | Niagara County |  Orleans County