Allbreed Obedience Academy
The Safest, Most Effective Training Method For Pet Fences.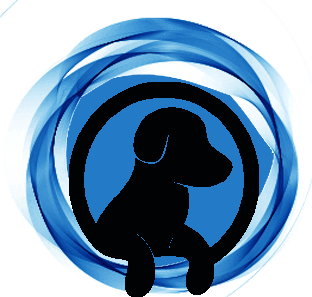 Bryan Barish has a dual Bachelors from Northwood University. He has attended many continuing education seminars, classes and courses including an Animal behavior class at Cornell University. He founded Allbreed Obedience Academy in 1995 and has personally trained over 8000 dogs and installed thousands of pet fences. He has helped several animal rescues and served as a board member and a President of the Niagara SPCA for over 7 years during their rebuilding and turnaround period. Bryan continues to serve as a Senior Animal Cruelty Officer for the SPCA. Bryan also served as a Special Deputy K-9 handler for the Niagara County Sheriffs Office, as well as an Auxiliary Police Officer for the Niagara County Auxiliary Police where he retired as the Chief after 25 years. He now also serves as the Chief of the Town of Niagara Special Police. Bryan also has worked as a trainer and certifying officiant for the American Working Dog Association as well as Eastern States Working Dog Association certifying Police and Service dogs.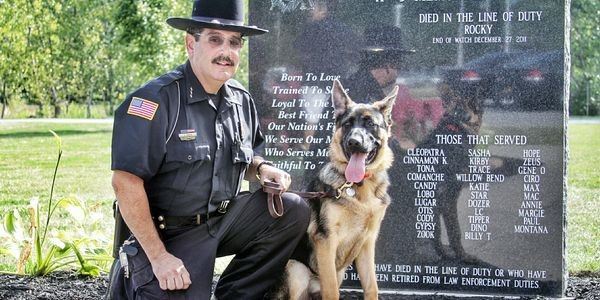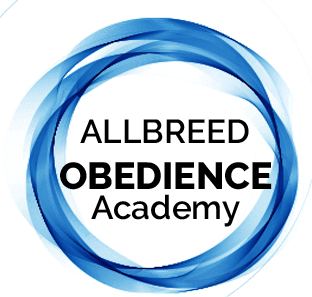 Allbreed Obedience Academy
Featuring Pet Stop
Allbreed Obedience Academy started with only behavior modification and obedience training in 1995. Shortly after that the local Invisible Fence™ dealer and their customers started calling me to fix their problems. In 1997 after seeing haw many dogs had severe problems (going potty in the house, wouldn't go off the porch, hugging the house or even running through their fences), problems which I was having to fix, I started looking for a solution. I figured if I installed the fences and trained the dogs properly from the beginning, that would be much better, so I started selling and installing fences for DogWatch™. The training was difficult as like Invisible fence™, their corrections were based on pain, fear and punishment, just way to high. I then went with a new group of dealers that started a new Professional division of PetSafe™. Once again, Manufacturing got moved to China and Petsafe's parent company (Radio Systems™, bought Invisible Fence Systems™ and wanted us to sell it. At the end of 2006 about 100 dealers including myself choose to leave and become Pet Stop® dealers. Why? Because they were and still are determined to manufacture their products in the United States as well as work with an open mind to make the only personality based training system on the market so when taught gently by an actual dog trainer we can eliminate all the problems of the past and guaranty happiness in the yard as well as containment. As promised, Pet Stop® has continued to develop the most innovative, people and pet friendly pet fence systems on the market. They offer the smallest rechargeable receiver collars and the first and only fully linkable systems to your smartphones allowing you and your dealer to check, operate and adjust your pets collar right through their phones as well as request service and other features. They also offer the only comfort probe systems as well as a fully diagnostic testing and charging system to just name a few.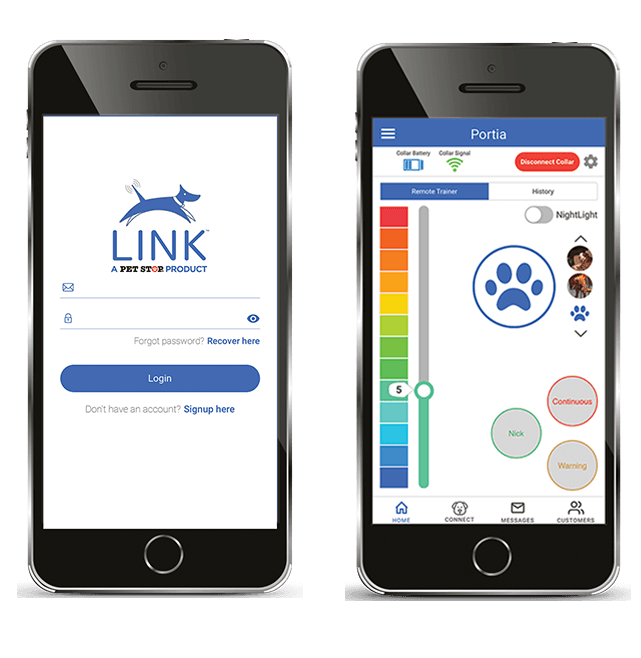 ---
Our Gentle Approach
Training by Pet Stop of Allbreed Obedience Academy will teach your dog his new hidden fence, and it will do it without frightening or stressing him out. As the name implies, this training uses numerous tiny little steps of harmless static corrections that feel much like tickles. The tickles really do feel like tickles, and we encourage you to feel them for yourself.
Gentle Products
We're proud to carry Pet Stop® brand electronic pet fencing products! When it comes to the health and happiness of your beloved pet, all of our underground pet fence systems are constructed of quality, durable materials. Not only are our products guaranteed to last a long time, but they're also safe and humane, providing effective dog containment without the use of painful zaps.
GentleSteps™
At Allbreed hidden Fencing, "We take the shock out of hidden fencing" with our exclusive Gentle Steps training.
The big myth is that a hidden fence will keep your pet in your yard. The reality is that, training will keep your dog in your yard. The Pet Stop hidden fence systems allow us to train your dog gently.
Our training method is so effective that owners need to spend only 5-10 minutes, three times a day, during the five-day training phase, to teach pets their new boundaries. Dogs love the training because it is painless, fun, upbeat, and comes with lots of tasty treats!
What Will It Feel Like For My Dog?
GentleSteps™ utilizes ultra-low levels of training collar stimulation during the critical initial training phase that leaves your dog happy and secure in the safety of your yard. The barely perceptible levels of collar stimulation are felt as just a tickle, similar to a static discharge from touching a doorknob. This unique soft-touch training method allows Pet Stop® clients to focus on more positive experiences such as freedom in the yard to run and play.
How Long Will The Training Take?
Just like us, each individual pet's personality and learning curve are different and the pet fencing experts at Pet Stop of Allbreed Obedience Academy will customize the training experience to what best suits your pet and provide the initial fence training to get you started. Most pets are trained to the fence in less than 2 weeks, and if your pet requires follow-up training, we will assist you. Contact us today to learn more about our GentleSteps™ training.
Allbreed Obedience Academy
Serving Niagara and Northern Erie Counties